HackOn(Data) 2017
02 Jun 2017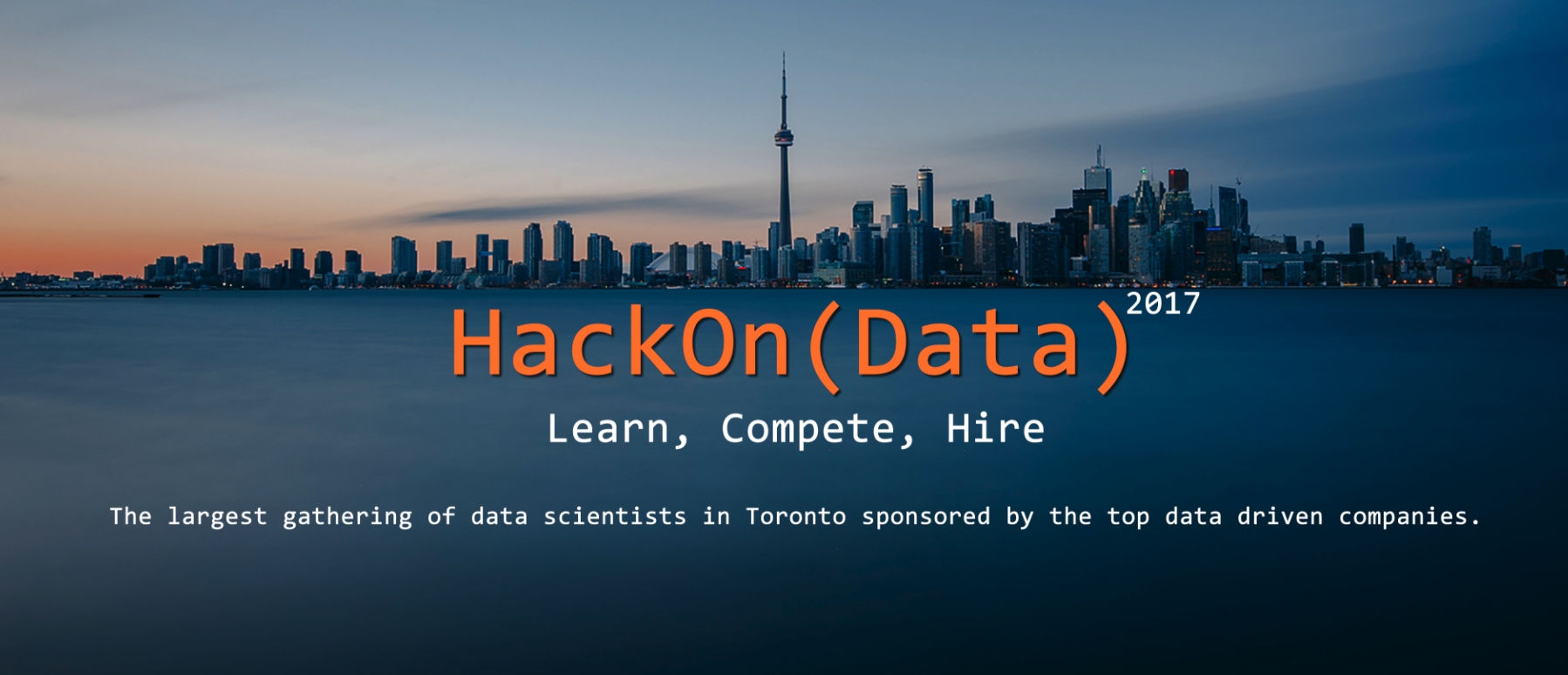 HackOn(Data), Toronto's very own data hackathon in the heart of downtown, is back for 2017!
At HackOn(Data) last year, I learned a lot, had lots of fun, and made industry connections that landed me and my teammate great summer internships (my blog post). This year I plan on volunteering for HackOn(Data) 2017.
I highly recommend HackOn(Data). Register at hackondata.com/2017!